ATTENTION. To view, complete and/or print documents, simply click on the link and the appropriate Microsoft Office or Acrobat Reader application will automatically launch from your browser.
To download documents, right-click your mouse on the link or icon and select "Save Target As..." (MSIE) or "Save Link As..." (Netscape).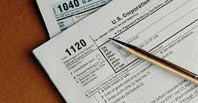 Download Microsoft Word Viewer 97/2000 (free)


Download Microsoft Excel Viewer 97/2000 (free)


Download Adobe Acrobat Reader 5 (free)
Trade Documentation - NAFTA
Note: forms issued by either the CCRA or USCS can be used interchangeably within NAFTA.
Trade Documentation - Canada
Trade Documentation - USA
Trade Documentation - Mexico
Trade Documentation - Israel
Trade Documentation - Turkey